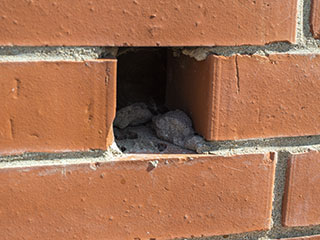 Blockages in your dryer's exhaust vent can cause a whole host of problems. Few Calabasas homeowners know what the warning signs are though, and will struggle to track down these issues when they occur. A clogged dryer vent can lead to an inefficient drying process. And even worse. If your dryer vent gets clogged or blocked, you could have a major fire hazard on your hands. To help you avoid the dangers and frustrations of a clogged dryer vent, here are some of the biggest red flags you should know.
What Causes Dryer Vent Blockages?
If the hot, wet air inside your dryer is unable to exit its way, your clothes aren't going to dry. They'll just spin round and round in the same humid atmosphere, eventually coming out moist and unwearable. Blocked dryer vents are often the cause of this, so if you find your clothes coming out wet it's time to check for blockages. Naturally, sometimes the settings could be wrong and that's all it is. However, if your clothes consistently come out still damp from the dryer, you need to have the vent inspected. Remember, while soggy clothes aren't the end of the world, a blocked dryer vent in your Calabasas home can result in a fire. So make sure to pay attention to this sort of sign.
Clothes in Dryer Come Out Musty and Damp

Homeowners may not realize exactly why these vents can become blocked so easily. Hot air alone can't cause a blockage, can it? No - in fact, it's the lint from your dryer that begins to clog the vents. These tiny fibers, created by the stresses of high-speed mechanical drying, are mostly caught in the lint trap. Some aren't, though, and can become stuck in the vent instead. Over time they'll build up more and more until there's suddenly a pile of highly combustible material sitting in your exhaust vent - a recipe for disaster. Blockage in the dryer vent restricts airflow. This can turn your dryer into a ticking fire hazard if not treated soon.

The Dryer Room Is Overheated

Hot air should leave quickly through the exhaust vent directly from the dryer. If this is blocked it'll seek an alternate route, often escaping into the dryer room instead. This shouldn't happen, so if it's strangely warm after your dryer cycle finishes it's a good sign that your vents are blocked. The hotter the room becomes while the dryer is running, or afterward, the bigger the likelihood that the dryer vent got clogged or blocked. Beyond discomfort, a clogged dryer vent increases the chance of a fire starting, so be aware of this sign.

A Burning Smell When The Dryer Runs (or After)

This is a big problem - temperatures have gotten so high in your dryer that lint is beginning to burn. It is almost a worst-case scenario; you should turn the dryer off immediately and schedule a dryer vent cleaning from local Calabasas professionals as soon as possible. If you don't act immediately, the built-up lint may combust fully and start a fire in your dryer. The burning smell sign is a clear identifier of a problem with the ventilation or the motor. In either case, you'll want to have the dryer and vent inspected carefully. And sooner rather than later.
Dryer Vent Cleaning For The Calabasas Area
Whether you've noticed one of the aforementioned signs or it's just time for some preventive maintenance, our professionals can help keep your dryer vent clean and clear of lint and debris. Avoid the potential fire hazards and keep your home safe and your clothes dry. If your dryer is suffering from a blocked vent, don't worry – Air Duct Cleaning Calabasas can help. Give us a call for vent cleaning and unclogging services carried out quickly at the best prices around.